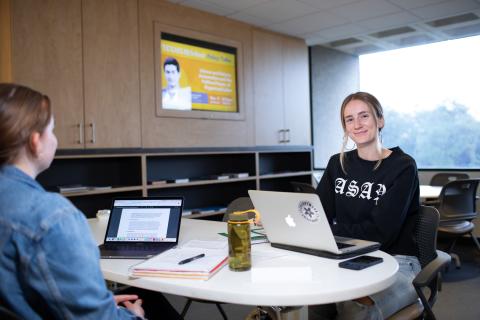 Please see the following instructions to electronically submit materials to the Graduate School. 
There are separate instructions for graduate students, faculty members and graduate advisers & coordinators.
Graduate Students
Include your name and UT EID in all correspondence.
PDF documents files should be named with your EID first, followed by the document type. For example: EID_ReqFinalOral.pdf
Ensure forms contain all the required signatures before emailing.
Failure to collect all required signatures may delay processing.
During peak periods, it may take up to seven days for our staff to reply.
Please do not send your email more than once, you will receive a confirmation when your form is accepted.
Graduating Students:
Only submit required pages to the email above. Do not submit your report/thesis/dissertation via email. Final reports, theses and dissertations MUST be uploaded to the Texas Digital Library before your final paperwork and pages will be reviewed. After submission, no revisions or corrections will be allowed except for those required by the dean of the Graduate School. 
Electronic signatures continue to be approved for use on all graduate school forms such as the Request for Final Oral, Master's Committee Approval form and Report of Dissertation Committee. Digital signatures or scanned signatures are also allowed.
Final reports, theses and dissertations must be uploaded to the Texas Digital Library at the link above before your final paperwork and pages will be reviewed.
Please make every attempt to ensure that your report/thesis/dissertation complies with university format guidelines.
Master's Students: (thesis/report options only)
PDF Graduation Applications (dual degree students only)
Contact your graduate coordinator for this form.
Faculty Members
The Graduate School does not distinguish between physical attendance or electronic/virtual attendance.
The student and their committee should consult in advance to identify an acceptable format. This may include individual communication between student and committee member, rather than the conventional single defense presentation to the entire committee.
The Graduate School will consider a student to have passed when the committee has indicated their approval by the signing the Report of Dissertation Committee. This verifies that they have read and reviewed the final dissertation to determine that it is an independent investigation and constitutes an original contribution to knowledge.
It is critical that supervisors review their students' report/thesis/dissertation after upload to the Texas Digital Library. When a student submits a report/thesis/dissertation, the supervisor of the committee will receive an automated email with a link to the uploaded document. The uploaded document must be the final version that was approved by the supervising committee. Supervisors can notify the Graduate School via the emailed link if the document is correct or incorrect.
If your student is requesting an embargo, they should submit the signed embargo form to our student services email with their final paperwork.
Graduate Advisers & Coordinators
As a reminder, the Graduate School accepts digital or scanned signatures on ALL graduate school forms. Please encourage your students to collect signatures digitally.
Forms not available on our website (including forms from the Office of the Registrar) can be obtained in PDF form from the Graduate School via email. These forms include: Graduate Add/Drops and Withdrawals.
These forms still require that all procedures be followed and must still include required signatures, but should then be emailed back to us. If you have questions about student registration, please contact us for guidance at the same email address.
As always, check the Roster System to ensure contact information is correct and to authorize a secondary coordinator if your program does not already have one. The secondary coordinator is considered a back-up to the graduate coordinator and can fulfill many necessary processes for students who are graduating.