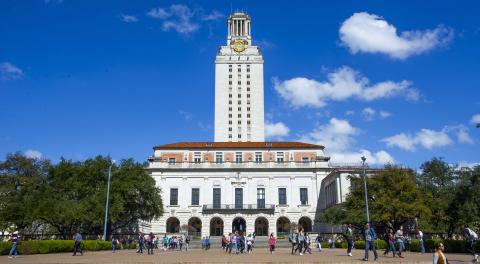 About the Graduate School
Established in 1910, the Graduate School at The University of Texas at Austin oversees nearly 12,100 students enrolled in over 115 fields of study. This count includes approximately 2,000 students who are enrolled in non-formula-funded degree programs and stackable graduate certificates. 
Nearly 900 doctoral degrees and more than 2,100 master's degrees are awarded each year, making the University's graduate programs among the largest in the United States. The university is among the top producers of doctoral degrees in the United States (National Science Foundation Survey of Earned Doctorates, 2013) and is one of three southwestern members of the Association of American Universities.
The Graduate School is dedicated to excellence in research and champions the values of learning, innovation and creativity throughout the graduate and postdoctoral student experience. 
Mission
As an active community of scholars in academic programs dedicated to excellence in original research, teaching, creative expression and intellectual leadership, we cultivate individuals who work together to bring knowledge, innovation and best practices to meet the great and small challenges of our time.
Welcome from the Dean
Welcome to The University of Texas at Austin—an international leader in graduate education that is situated in the dynamic community of Austin, Texas. We have world-renowned faculty members, top-tier research and learning facilities and funding opportunities to help students complete their education.
Pursing a graduate degree is one of the most important decisions you will make and is an investment in your future. Whether you want to further your career, create or discover something new and amazing, or make world a better place—we are committed to helping you.
The Graduate School is here to help you navigate your degree and provide resources for academics, career development, and physical and emotional wellbeing. I encourage you to learn about and take advantage of the many resources available to you—starting now. It's not too early to tailor your time here so that you can get the most out of this experience. 
You can stay connected by following us on social media to learn more about resources available to you and get patched in to the university's graduate community. We at the Graduate School look forward to offering our support to enhance your experience here and help you succeed. 
Sincerely,
Maria Juenger, Ph.D.
Interim Dean of the Graduate School
Senior Vice Provost for Graduate and Postdoctoral Studies
About Dean Juenger
Maria Juenger

Interim Dean of the Graduate School

Senior Vice Provost for Graduate and Postdoctoral Studies

Dr. Juenger is the L.B. (Preach) Meaders Professor of Engineering in the Department of Civil, Architectural and Environmental Engineering and was the Associate Dean for Graduate Education Transformation in the Graduate School from 2020 to 2022. She also served on the University's Task Force for Graduate Education and as Chair of the Graduate Assembly. A UT faculty member since 2002, she has also served as Graduate Adviser, Graduate Studies Committee Chair, and Associate Chair in the Department of Civil, Architectural and Environmental Engineering.
Your Support Structure while in Graduate School
While your department will provide much of what you need while a student here, the Graduate School also plays an important role in your time at the university.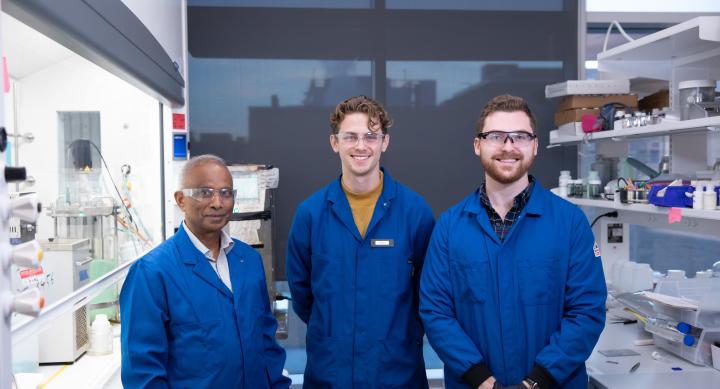 Support From Your Home Department
During your graduate studies, you will spend the majority of your time in your home department, where the faculty, resources and services integral to your academic program reside. These resources include:
Admission and Graduate Coordinators
These staff members may be your most important contacts and administrative liaisons.
Graduate Advisers
These are faculty who have been appointed by the department or program to advise current students on issues related to degree programs.
Graduate Studies Committee (GSC)
Each program offering a graduate degree has a Graduate Studies Committee (GSC). The GSC reviews students for admission to the program, sets program-specific requirements for their graduate degrees and approves students for admission to candidacy for degrees.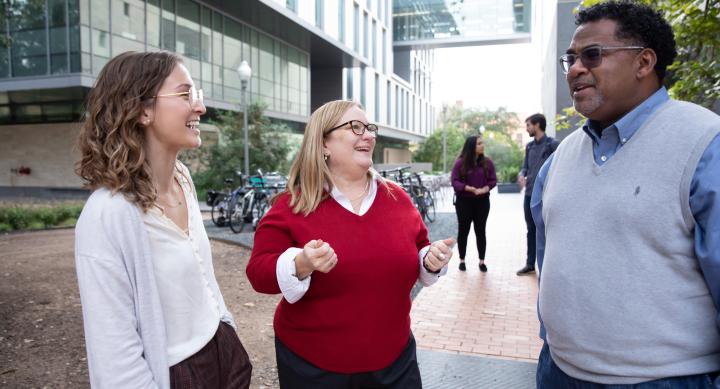 Support From The Graduate School