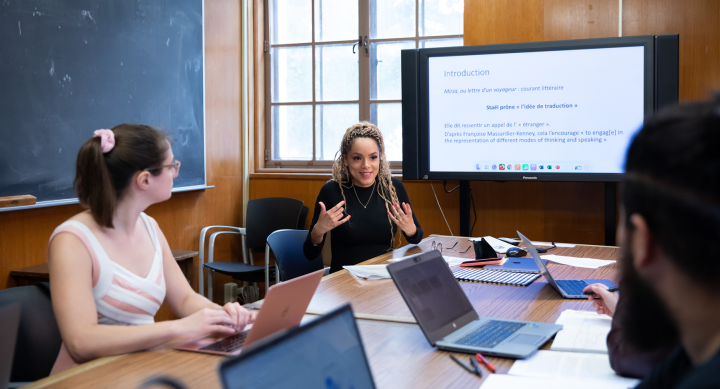 From funding tuition to paying for other costs of attendance, graduate students at The University of Texas at Austin often benefit from the support of the university.
Teaching and graduate research assistantships provide valuable experience and financial support for graduate students. Employment in a non-academic role at the university or in the community is also an option for many graduate students.
The Graduate School facilitates a number of university-affiliated fellowships, in addition to coordinating select extramural fellowships.
For students who need additional financial support beyond fellowships and student employment, financial aid is available. Graduate students may apply for federal, state and institutional financial aid programs.
In addition to funding designed to support students in paying the university's cost of attendance, the Graduate School offers a number of awards to support prospective and current students, faculty and staff.
Faculty at The University of Texas at Austin receive the support of the Graduate School in both their teaching and research. Look to these resources for assistance.
The Tuition Reduction Benefit (TRB) refers to resident tuition coverage that is provided to students as a benefit of their employment as teaching assistants (TAs), assistant instructors (AIs) and graduate research assistants (GRAs).