The University of Texas at Austin offers many resources to keep you at your peak mentally and physically.
Counseling & Mental Health
The university's Counseling and Mental Health Center can help you manage the daily stresses and challenges of student life. The center provides short-term individual counseling, psychiatric services and group counseling. It also regularly offers group meetings designed for graduate students.
The self-guided MindBody Labs are designed to help students explore various resources for improving their emotional and physical health, including biofeedback tools and guided exercises on relaxation techniques, sleep issues and meditation.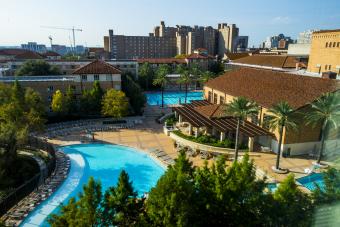 The Division of Recreational Sports offers services, facilities and exercise and recreational programs to all UT Austin students, faculty and staff. The leisure pool at Gregory gym is a favorite spot to cool off in the Texas heat.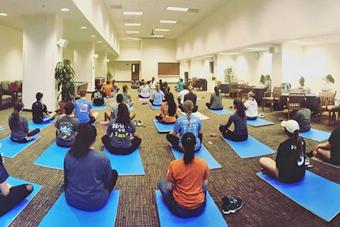 The Wellness Network is a campus-wide coalition committed to assessing and addressing the health and wellness needs of students, faculty, and staff at The University of Texas at Austin. Anyone at UT can be involved in Wellness Network in a variety of ways.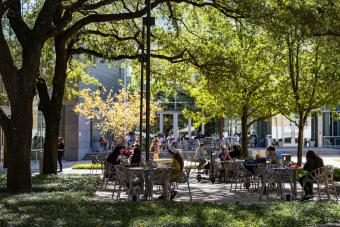 UT Outpost is the free on-campus food pantry and career closet for all students at UT Austin. The food pantry provides nutritious food for students so that they can focus on their education, and also helps students identify and combat food insecurity.