Published:
September 12, 2018
The University of Texas at Austin is the leading producer of research doctorates in the U.S., according to the Chronicle of Higher Education.
In the Chronicle's examination of doctorates granted by universities during the 2016-17 academic year, UT Austin ranked No. 1 for awarding 849 doctorates in the fields of education, engineering, humanities and the arts, life sciences, mathematics and computer sciences, physical and earth sciences, and psychology and social sciences.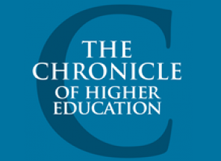 The Chronicle based its rankings on the "Survey of Earned Doctorates, 2017" by the National Science Foundation and five other federal agencies.
"This ranking is a testament to the extensive research infrastructure on campus, the university's strong commitment to discovery and the creativity of our faculty, staff and students," said Mark J. T. Smith, dean of the Graduate School at UT Austin. "The university is training the researchers, scholars and leaders of tomorrow who will go on to create the knowledge and solutions to address our greatest challenges."
In addition to serving as the top overall producer of research doctorates, UT Austin ranked in the top five for several individual disciplines: engineering (No. 5), humanities and arts (No. 5) and physical and earth sciences (No. 3).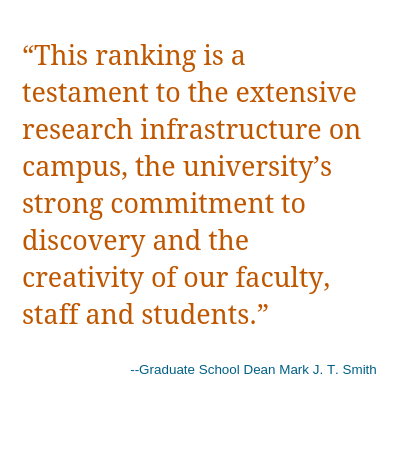 Also ranked in the top five were the University of Wisconsin-Madison; University of Michigan; University of California, Berkeley; and the University of Minnesota Twin Cities. Of those ranked in the top ten, Stanford University (No. 6) was the only private university.
UT Austin has also recently appeared in other prestigious rankings—including No. 13 on Shanghai Ranking's Global Ranking of Mathematics, No. 31 on the Center for World University Rankings (CWUR) and No. 36 in the Times Higher Education World Reputation Rankings.