Published:
September 21, 2023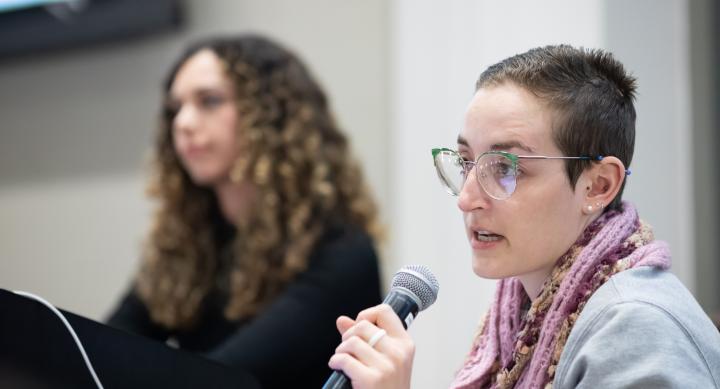 Whether you're looking to get more involved on campus or just looking for support in advocating for your needs, the Graduate Student Assembly should be one of your first points of contact during your time in grad school. 
Started in 1968, the Graduate Student Assembly (GSA) at UT Austin serves as the voice of graduate students to UT administrators, staff, faculty and beyond. A graduate school-wide organization, the GSA provides an array of opportunities to enrich the student experience at UT from organizing dynamic events to providing a place to build community, and to engaging in advocacy to influence university policies. 
The GSA meets every other Wednesday from 5:30-6:30 p.m. in the WCP Student Activity Center (Legislative Assembly room 2.302). This year, meetings will be held in a hybrid format – both virtual and in-person - to accommodate graduate students' busy schedules. The next meeting will be held on September 27, 2023. You can find a full schedule of GSA meetings here.
In addition to hosting bi-weekly meetings, the Graduate Student Assembly operates the Graduate Student Lounge, located in the WCP Student Activity Center (WCP 3.102). The Graduate Student Lounge is a dedicated space for grad students to meet, study, grab a free cup of coffee or tea or reserve a conference room for group projects. The lounge is fully equipped with meeting tables, white boards and screens with HDMI cords.
You can learn more about the GSA and its resources on their new website. There you can review governing documents, browse upcoming events, contact leadership and discover other ways of getting involved.