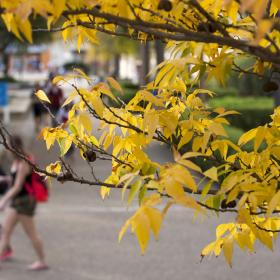 Scales and Savasana is a drop-in style rotating yoga workshop for students in the School of Law. Participants will learn stress-reduction techniques and practice confidence-building poses designed to build resilience and flexibility, in the legal realm and beyond. This workshop may be particularly helpful for those experiencing feelings of imposterism, as we will focus on accessing internal strength through empowering poses.
Attend one or all workshop sessions and repeat sessions if desired.
Participants should arrive wearing comfortable workout clothing. Yoga mats will be supplied, but students are welcome to bring their own. No prior yoga experience necessary. This workshop is open to all fitness and ability levels. Modifications will be offered for accessibility.
This is not a therapy group, and you do not have to be a CMHC client to enroll.
Event Details
Date and Time
Weekly on Wednesday at 3:30pm until Wed, Dec 6 2023
Location
Jeffers Courtroom – TNH 3.140