Published:
October 19, 2023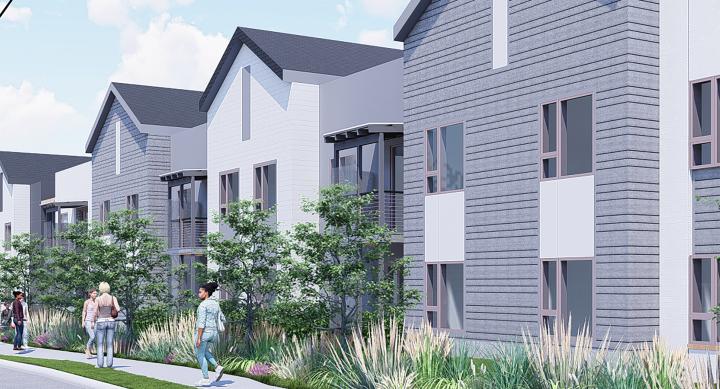 AUSTIN, Texas – Applications are now being accepted for the newly constructed East Campus Graduate Apartments, slated to open in fall of 2024. Located on the east side of campus, the complex will provide affordable, state-of-the-art housing for more than 750 graduate students.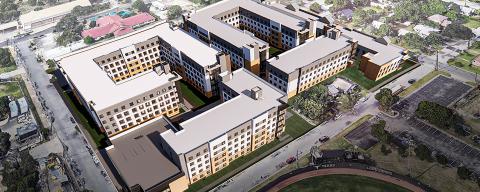 Comprised of six buildings and 545 units, the complex will offer studio, one-bedroom and two-bedroom floor plans. Each unit comes fully furnished with living room and bedroom furniture, and includes central heating and air conditioning, appliances (refrigerator, oven, microwave and dishwasher), and an in-unit washer and dryer. Rates include the cost of room, all utilities (electricity and water), laundry, internet and trash service. 
In addition, the complex will serve as a vibrant community center for new and returning graduate students to connect with one another, and it will provide amenities including courtyards, meeting rooms, study spaces, a fitness center and an onsite restaurant. Safety and security of residents are prioritized with controlled card access to residential areas, live-in staff support, onsite maintenance and a service desk.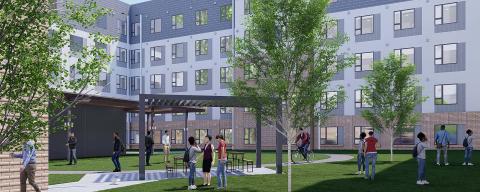 "The East Campus Graduate Apartments are one of many efforts underway to help graduate students succeed and have access to central Austin amid the rising costs of living," said Maria Juenger, interim dean of the Graduate School. "The complex will also enable collaboration among students and foster a community of developing scholars, artists and leaders in our graduate programs." 
To qualify for the East Campus Graduate Apartments, students must be continuing, full-time graduate students or graduate applicants to the University. Contract prioritization will be given to students in programs where the expectation is to provide competitive funding, such as Ph.D. students and those earning the highest degrees in their fields.

To learn more about the application process or to apply, visit University Housing and Dining's housing portal. If you have questions about the application process or spaces, amenities and features offered at East Campus Graduate Apartments, please email University Housing and Dining at housing@austin.utexas.edu.