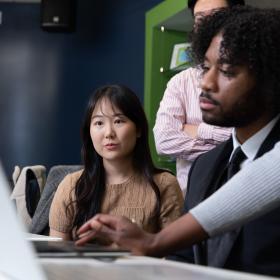 What do you hope to accomplish during your first year of graduate school? 
In this workshop, we will discuss goal setting and work on creating individual plans covering academic and professional development. From choosing an advisor or knocking out a language requirement to gaining skills that will help in your academic research and career, a first-year plan can help lay out a pathway to success.
Event Details
Date and Time
Sept. 19, 2023, noon to 1:30 p.m.